Covid 19 Vaccination Information
**Please do not call us to book your vacination appointments, we will contact you when you are eligible for a vaccine.**
New Horizons Medical Partnership are responsible for vaccinating our patients in Totton and the surrounding areas. The Covid 19 vaccinations will be done in teams of doctors and nurses.
Public Health England have instructed the order in which the vaccinations are to be given and we will be booking patients in accordingly. We have been warned that in certain areas of the UK, the order may change and with that in mind and should the order change in our area, we will keep everyone informed as we progress through the vaccination programme.
As of this week, the priority for vaccinations are:
1: Residents in care homes for older adults and their staff
2: All those aged 80 years or over and frontline Health and Social Care workers
3:All those 75 years of age or over
4: All those aged 70 years or over and the clinically vulnerable individuals (not including pregnant women and those aged less than 16 years)
5: All those aged 65 years and over
6: All those aged 16 to 65 years of age in an at risk group
7: All those aged 60 years or over
8: All those aged 55 years and over
9: All those aged 50 years and over

Patients who cannot be vaccinated are:
People aged less than 16 years of age
Those who have had a confirmed anaphylactic reaction to a previous dose of a Covid 19 vaccine or have had a confirmed anaphylactic reaction to any component of the vaccine or residues from the manufacturing process.
Please do continue to abide by all social distancing and hand hygiene guidance which will still save lives.
Information for Patients Regarding the Coronavirus Infection
If you have either a fever or a new onset persistent cough then please check 111.nhs.uk online or call NHS 111 for further advice. Both our surgeries at Totton Health Centre and Forest Gate are open, however the doors are locked. This is to protect both patients and staff. If, after speaking to us on the phone you are asked to attend for an appointment, please ring the door bell when you arrive. Also, please take careful note of the site you have been asked to attend.
Unfortunately, we are not able to give specific advice as to whether individuals should attend their workplace. Please follow published Government guidance at the www.gov.uk website; following the coronavirus banner at the top of the page and then discuss arrangements directly with your employer.
Some useful Coronavirus links:
Please click here for further Coronavirus information and support.
Please click here for information on support for the elderly.
Please click here for information on how Coronavirus-vulnerable households can get food deliveries.
Please click here for parental advice during Coronavirus.
Please click here for help and advice on domestic abuse.
Other useful links:
Seated exercises for older adults
Standing exercises for older adults
Strength, balance and flexibility exercises for older adults
20 minutes exercise workout for beginners and seniors
Mental Health: Mind
Smartphone-based stress management apps:
Chill Panda (child friendly)
Coronavirus Patient Information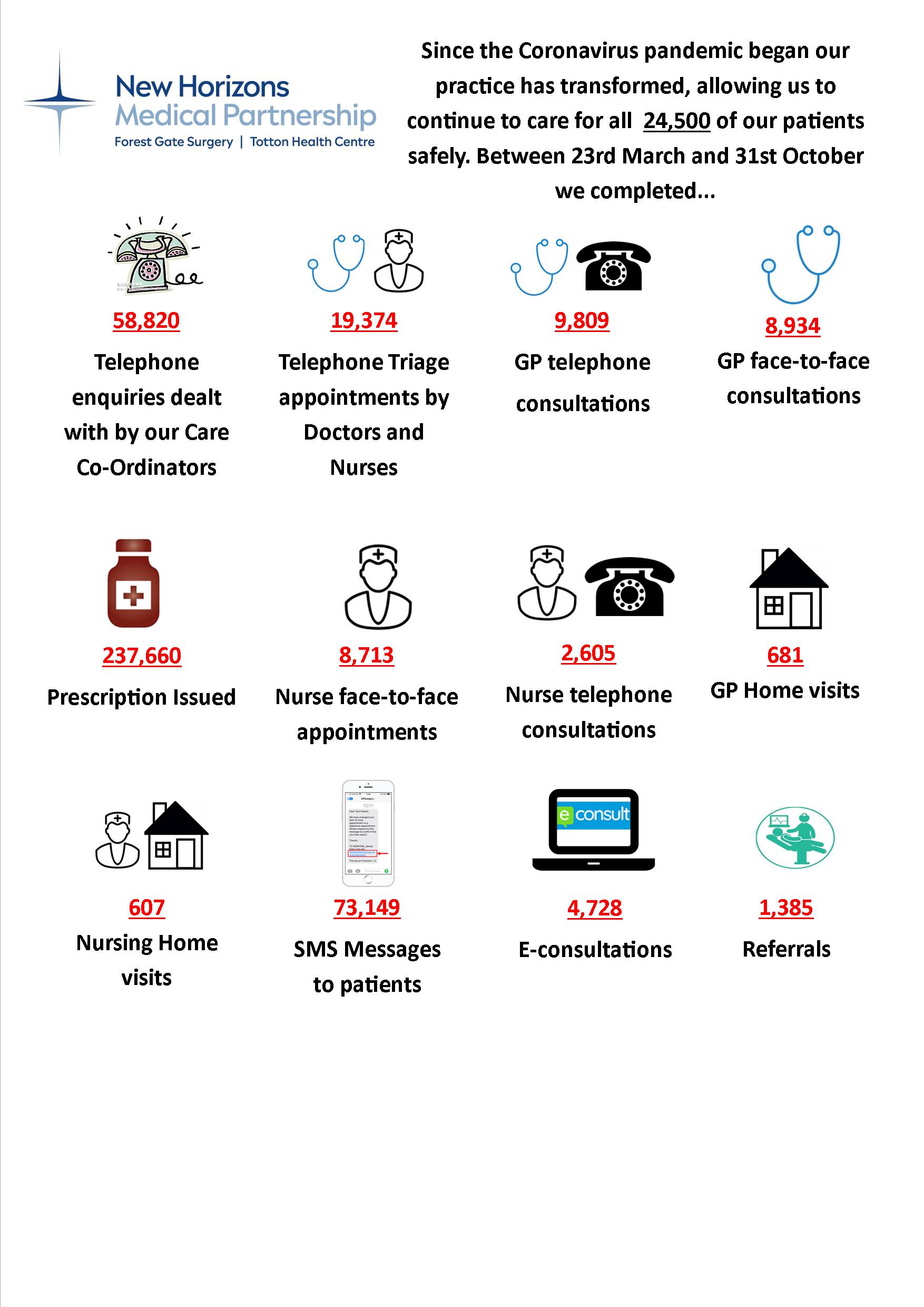 For the latest Coronavirus information for our Practice please follow the link below.
If you're a patient at our practice, you can now use the NHS App. It's a simple and secure way to access a range of NHS services via your smartphone or tablet.
You can use the NHS App to check your symptoms and get instant advice, book appointments, order repeat prescriptions, view your GP medical record and more.
If you already use Patient Access, you can continue to use it. You can use the NHS App in addition to this.
For more information click here, or to download the NHS App, please click the the links below